Looking for a care guide for calla lilies? You've come to the right place! In this blog post, we will discuss everything you need to know about taking care of these beautiful flowers. From watering tips to fertilization advice, we have you covered. Calla lilies are a popular choice for weddings and other special events, so it is important to make sure they are well taken care of. Follow our tips and your plants will thrive!
Background Information About Calla Lillies Plants
The calla lily is a member of the Araceae family and is native to South Africa. The plant was brought to Europe in the 17th century, where it quickly became a popular ornamental flower. Calla lilies are known for their large, showy flowers which come in a variety of colors including white, pink, yellow, and orange. The flowers are typically found in the spring and summer months.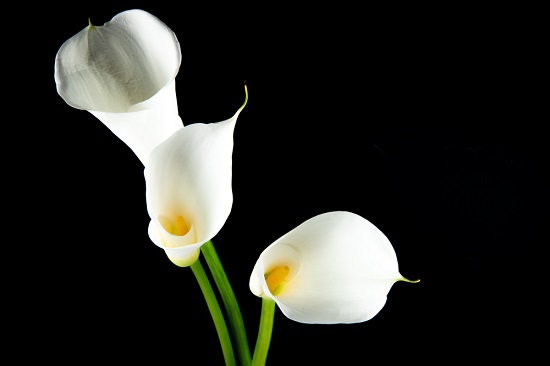 Calla Lillies Watering Requirements
Watering these plants is important, but you don't want to overwater them. Allow the top inch of soil to dry out before watering again. These plants like to be kept moist, but not soggy. too much water can lead to root rot. Calla lilies are typically planted in well-draining soil to prevent this issue.
Fertilizing Calla Lillies
It is important to fertilize the plants on a regular basis. Use a water-soluble fertilizer and apply it every two weeks during the growing season. Be sure to follow the directions on the fertilizer package. Overfertilizing calla lilies can cause damage to the plants.
Soil Requirements
These plants prefer rich, well-draining soil. If your soil is not well-draining, you can improve it by adding organic matter such as compost or peat moss. You can also add a layer of mulch to the soil to help retain moisture.
Light Exposure Requirements
These plants need at least six hours of sunlight each day. They can tolerate partial shade, but do not do well in full shade. If you live in a hot climate, it is best to provide calla lilies with afternoon shade to prevent the leaves from scorching.
Pests and Diseases of Calla Lilies
The plants are relatively resistant to pests and diseases, but there are a few things to watch out for. Aphids, mealybugs, and thrips can all damage calla lilies. These pests can be controlled with insecticidal soap or neem oil. Calla lilies are also susceptible to fungal diseases such as powdery mildew and stem rot. Be sure to water your plants at the base to prevent these diseases.
When to Plant Calla Lilies
These plants can be planted at any time during the growing season. If you live in a cold climate, it is best to plant them in the spring so they have time to establish themselves before winter arrives.
How to Plant Calla Lilies
When planting it, be sure to choose a location that receives full sun to partial shade. These plants do not tolerate full shade. Calla lilies can be planted in the ground or in containers. If you are planting these plants in the ground, dig a hole that is twice as wide as the root ball and just as deep. Gently loosen the roots before placing the plant in the hole. Backfill the hole with soil and water thoroughly. If you are planting calla lilies in a container, choose one that is at least 12 inches wide and has drainage holes. Fill the bottom of the pot with gravel before adding a layer of potting mix. Gently loosen the roots before placing the plant in the pot. Water thoroughly and add more potting mix if needed.
Caring for calla lilies is not difficult. These plants are relatively low-maintenance and will thrive with proper care. Follow the tips in this blog post and your plants will be beautiful! Thanks for reading!
We hope you enjoyed this blog post. For more gardening tips, be sure to check out our website. Happy planting!