If you are one of the many people who have an African violet plant, then you know how easy they are to care for. These beautiful plants can add a splash of color to any room in your home. In this guide, we will discuss the basics of caring for African violets, including watering, light requirements and fertilizing. We will also provide some tips on how to keep your plants healthy and looking their best!
Background Information About African Violets
African violets (Streptocarpus sect. Saintpaulia) are native to Tanzania and other parts of eastern Africa. They grow in moist, shady forests at elevations of up to 6000 feet. African violets were first introduced to Europe in the 19th century, and they became popular houseplants in the United States during the 20th century.
Today, African violets are widely available in a variety of colors and sizes. They are relatively easy to care for, making them a great choice for both beginner and experienced gardeners.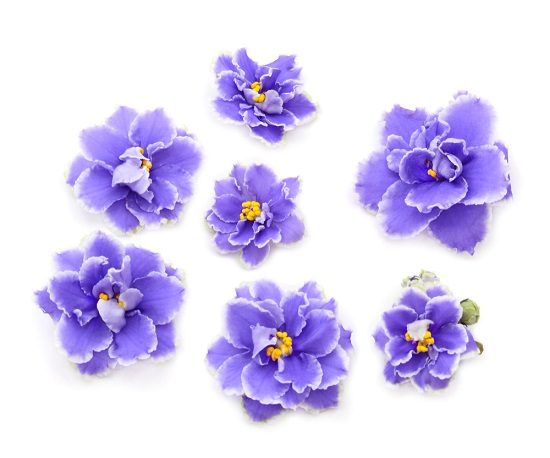 Caring for African Violets
Watering African Violets:
If you are interested in caring for African violets then you need to know that they need to be watered regularly, but they do not like to sit in water. The best way to water your plants is to use a watering can with a long, thin spout. This will help you avoid getting water on the leaves, which can cause them to rot. Be sure to empty any excess water from the saucer after watering.
Soil Requirements:
African violets need well-draining soil that is high in organic matter. You can purchase a potting mix specifically designed for African violets, or you can make your own by mixing equal parts perlite, vermiculite, and peat moss.
Light Requirements for African Violets:
African violets need bright, indirect light to thrive. If you live in a sunny climate, you can place your plants near a south- or east-facing window. If you live in a cooler climate, you can use grow lights to provide the necessary light for your plants.
Fertilizing African Violets:
Caring for African violets includes the need to fertilize every two to four weeks during the growing season. Use a water-soluble fertilizer that is specifically formulated for African violets. Be sure to follow the directions on the packaging, as too much fertilizer can damage your plants.
Common Problems with African Violets:
One of the most common problems with African violets is root rot, which can be caused by overwatering. If you notice that your plants are wilting or the leaves are turning yellow, it is a sign that they are not getting enough water. Another common problem is leaf spot, which is caused by a fungal infection. Leaf spot can be treated with a fungicide, but it is important to catch it early.
Tips for Keeping Your Plants Healthy
– Water your plants regularly, but be sure to empty any excess water from the saucer after watering.
– Place your plants in a location that receives bright, indirect light.
– Fertilize your plants every two to four weeks during the growing season.
– Watch for signs of root rot and leaf spot, and treat early with a fungicide.
By following these simple tips, you can keep your African violets healthy and looking their best!
Do you have any tips for caring for African violets? Share them with us!