If you're like most people, you probably think of gardening as a hobby that is best enjoyed in the country. However, did you know that you can garden in the city too? City gardening has many benefits, including reducing stress levels and improving air quality. In this blog post, we will discuss some tips for beginners who want to start city gardening. For example, we will discuss what are some ways to garden if you have limited space. Also, what things can you grow? Keep reading to learn more!
What Is City Gardening?
City gardening is simply the act of growing plants in an urban environment. This can be done in a number of ways, such as on a balcony, in a community garden, or even on your windowsill. Many people who live in the city just buy their plants and veggies from the grocery store, but you can also grow your own!
Why Should You Consider Growing Your Own Plants When Living in The City?
There are many reasons why you should consider growing your own plants, even if you live in the city. Here are just a few:
City gardening can help to reduce stress levels.
It can improve air quality.
City gardening can provide you with fresh fruits and vegetables.
What Are Some Ways To Garden If You Have Limited Space?
If you have limited space, there are still many ways that you can garden. For example, you could grow plants in containers on your balcony or windowsill. You could also join a community garden or even grow on rooftops.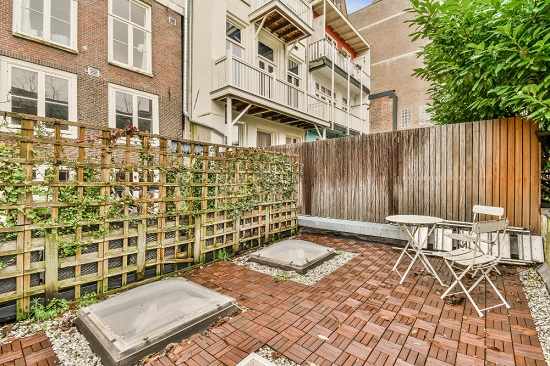 What Is It A Community Garden And How Can You Find One Near You?
A community garden is a piece of land that is gardened by a group of people. Community gardens are usually located in urban areas and are open to the public. To find a community garden near you, simply do a quick search online and Join one, you will surely not regret it.
What Can You Grow?
There are many different types of plants that you can grow, depending on the space that you have available. If you have a large backyard, you could grow fruits and vegetables. If you have limited space, you might want to consider growing herbs or flowers. For example, some easy-to-grow herbs include basil, chives, and mint.
It Is Essential To Know The Laws And Regulations of Your City In Regards To Gardening
Before you start city gardening, it is essential to know the laws and regulations of your city. For example, some cities have restrictions on what types of plants you can grow. To avoid getting fined or in trouble, make sure to do your research beforehand.
What Are Some Common Urban Garden Problems?
There are a few common problems that urban gardeners face. For Instance, pests can be a big problem, especially if you're growing fruits and vegetables. Another common problem is the lack of sunlight. If you live in an apartment building, your plants might not get as much sunlight as they need. That's why it's important to choose plants that are known to do well in shady or low-light conditions. Some common plants that fall into this category include impatiens, ferns, and begonias.
Another common problem can be a lack of space. If you don't have a lot of room to garden, you might want to consider growing plants in containers. This way, you can move them around as needed to get the most sunlight possible. Finally, one last common problem is water. Many cities have strict watering restrictions, and thus you need to plan according to the information you gather. With a little bit of research and planning, city gardening can be a fun and rewarding experience.
What Are Some Tips For City Gardening?
Here are some:
Choose the right plants for your space.
Make sure to water your plants regularly.
Get a soil test to ensure that your soil is healthy.
Use organic fertilizers and pest control methods.
Know when to harvest your plants.
We hope that this blog post has provided you with some helpful information about city gardening. If you have any tips of your own, please feel free to share them with us as always. Happy gardening!