Tall Fescue (also known as Festuca arundinacea) is a type of grass that is often used on the lawn. This article will provide you with some interesting information about Tall Fescue including the benefits, disadvantages, and how to care for this type of grass.
What Is Tall Fescue Grass and What Are Some of Its Benefits?
Tall Fescue is a type of grass that has been used on lawns for many years. It can be found in over 30 different varieties and it doesn't take long to grow at all! Tall fescue requires very little maintenance so if you are low on time but want your yard looking nice, Tall Fescue is perfect for you. This type of grass is also eco-friendly grass since it doesn't require much water to grow and does not need any extra fertilizers or pesticides which can be harmful to the environment if not used properly. Tall fescues are great at helping prevent soil erosion, especially in areas that get heavy rainfall!
What Are Some of Its Disadvantages of This Type of Grass? Tall
Fescue is not the best type of grass if you are looking for a green lawn. Tall fescues do not grow very fast and they like to stay low to the ground which can cause it to look brown or yellow during certain parts of the year, especially in areas that get hot weather! It also has a coarse texture which can make it uncomfortable to walk through or lay on. Tall Fescues are also not the best at withstanding heavy traffic so if you have a lot of people coming in and out of your home, it would be better suited for something else.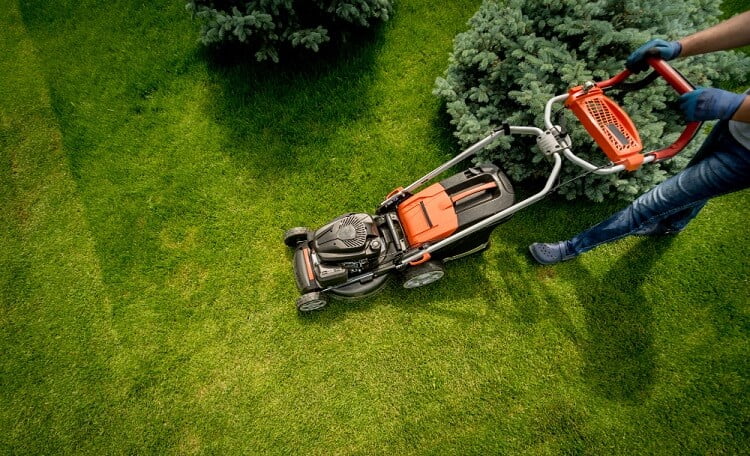 How Do I Care For Tall Fescue?
To care for Tall Fescue, you should water it regularly (but not too much), about once a week. Make sure to avoid using pesticides as Tall Fescues are sensitive to them! You should also mow it at the correct height (usually around two or three inches). Tall Fescue also does well with fertilizers, so you can apply a light layer of fertilizer once or twice a year to help it stay healthy. Tall Fescues usually last about ten years before they need to be replaced with new grass seeds!
How Much Water Does it Require?
This grass requires very little water to grow, so you can save money on your water bill! Tall Fescue only needs about an inch of water per week, which is much less than other types of grasses. You can also tell if it needs more water by checking the soil moisture levels; if the soil is wet, there is no need for water, but if the soil is dry or crumbles when you try to pick at it slightly, Tall Fescue needs more water.
What Is the PH Level Tall Fescue Likes to Grow in?
This type of grass likes acidic soil with a pH level of around five or six. It also likes it when the water has some magnesium and potassium added, so if you are looking for fertilizers make sure they have these minerals included! Tall Fescues do not grow well in alkaline soil, so if your soil has a pH level higher than seven, you should consider planting something else in that spot.
Learn More: