Window box planters are most of the time overlooked by homeowners when it comes to designing their houses. If you want your exterior façade to look exceptionally beautiful and lively, then you can consider adding window boxes. Hardscaping design with window boxes can turn your home into a picture-perfect house. 
Miniature Garden
Not all homes have large outside gardens for plants and flowers. However, if you want to give your home an extra life and color, you can have flowering plants even without a garden using window planters. It is the easiest way to add flowering plants and even vegetable plants outside your house. You can achieve a luscious miniature garden filled with verdant greens and flowers in different colors. 
[sc name="mainadsense" ][/sc]
It can save Space
One of the greatest benefits of window box planters is that they can save a lot of space. These boxes are not only for window decoration. It can hang around your patio and decorate it using seasonal flowers. Another idea is to hang it over garden fences and balcony railings, or even outside your entrance door. It is perfect for homes located in a highly urbanized area with insufficient soil for planting.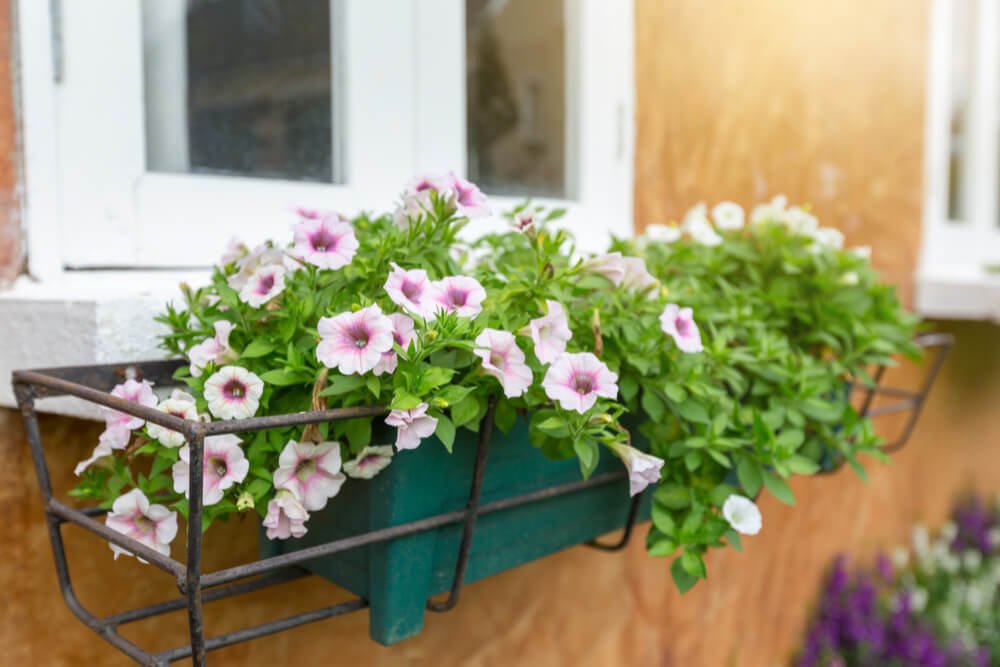 Window Boxes are for All Seasons
Having window boxes around the house can offer excitement if you know the right type of crop to plant. Some people think that these boxes are only useful during springtime, but they can also give a fresh look to your home, especially during winter. Some plants can bloom with each season. Also, aside from fresh plants and flowers, you may choose to decorate it with fake foliage to beautify your houses, especially during special occasions like Christmas and Easter. 
There are three important ideas that you need to keep in mind when planting with window planters. One is to choose plants that are not too tall, the second is something that offers fullness, and the third is to look for cascading plants.
[sc name="mainadsense" ][/sc]
Types of Window Box Planters
Once you start an online search to find the right boxes for your window, then you will be surprised by a myriad of choices. Each type can offer unique designs and uses. 
Sekcen Railing Planter Window Box Deck Balcony Rail Planter 24 Inch for Porch Fence Patio Outdoor 4 Pack
Metal boxes. It comes from a hollow metal frame where you can put flowering plants to highlight their colors. 
Wooden boxes. These boxes are made from different kinds of wood, so you can choose one that will complement your home exterior. 
Fiberglass boxes. It comes in a unique appearance and is hard to maintain, but it is the sturdiest option. 
Bespoke boxes. There are window box designers that can provide personalized window box planters.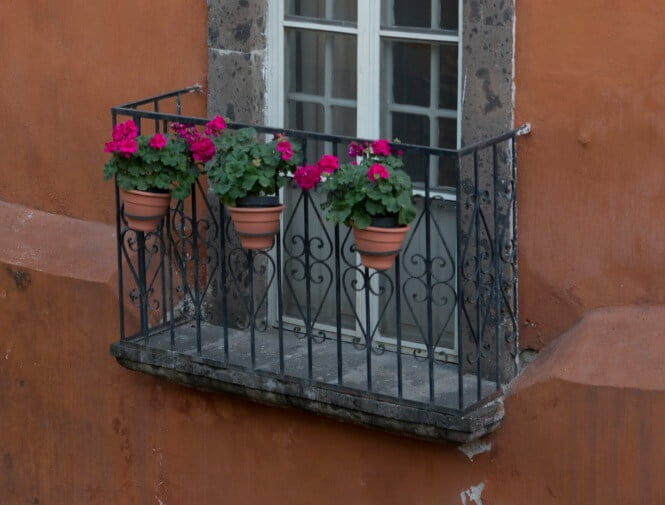 Aside from the material used, boxes are available in diverse sizes to match the size of your window and outside area. There are freestanding boxes and boxes that you can hang on your window. Hanging boxes must be securely attached to the window to withstand heavy winds and extreme weather conditions. 
Mayne 4840-B Cape Cod Polyethylene Window Box, 3-Foot, Black
Holds Different Types of Plants
There are wide arrays of selections when it comes to plants to grow. When selecting the best plant, you need to consider those that will not block the window's view. Maybe that is the reason why most homeowners want cascading plants or low-growing flowering plants. 
Other great choices are herbs, especially for kitchen windows. You can turn your windows into a vegetable garden and impress your neighbors. When it comes to spiller or cascading plants, make sure to place them in areas where they can freely cascade to attain a beautiful effect. 
Window boxes are available in different depths depending on the type of crop you want to plant. 
[sc name="mainadsense" ][/sc]
Create a Movable Garden
The good thing about these boxes is the fact that it is movable. You can transfer your miniature garden anywhere around the house where you think you need an extra highlight or decoration. Also, it is good for homeowners who are always moving or just renting a house. You can take your garden with you wherever you need to transfer. 
Affordable and Low Maintenance Garden With a wide variety of window planters to choose from, you are sure to find one that will suit for budget and needs. You can compare prices from different providers online. Unlike a real garden where you need to look after a large area, plant boxes are easy to maintain and care for. Obviously, the only thing you keep in mind is to place the box outside to get enough sunlight.