Do you love owls? If so, you're probably excited to learn how to make an owl house for your garden! Owl houses provide a place for owls to live and raise their young. They are also a great way to attract these beautiful birds to your yard. In this blog post, we will discuss the materials that you will need to make an owl house, as well as the steps that you need to follow in order to create one. Let's get started!
Will Owls Even Use The Owl Houses?
The first question that you might be asking is, will owls even use the owl houses? The answer to this question is yes! Owl houses provide shelter for owls and give them a place to raise their young. These houses can also help to attract owls to your yard, which is great if you're looking to add more of these beautiful birds to your garden.
Do You Have Owls in Your Area?
Before you start building an owl house, it's important to make sure that there are owls in your area. Owl populations can vary depending on the location, so it's important to do your research before you build a house that no owls will use. Once you've determined that there are owls in your area, you're ready to start building!
Where Do Owls Live?
Owls are found all over the world, but they tend to live in areas with dense forests. Owls can live in a variety of different habitats, but they typically prefer areas that are wooded and have plenty of trees. If you have a lot of trees in your yard, this is a great location to build an owl house. Owl houses can be attached to trees or placed on the ground. It's important to make sure that the house is placed in a location that is protected from the wind and rain.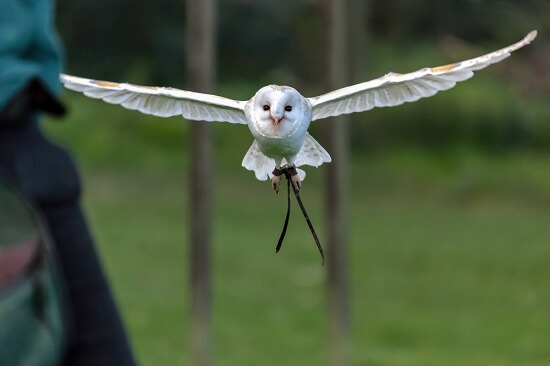 What Materials Do I Need To Make An Owl House?
Now that you know that owls will actually use owl houses, let's discuss the materials that you'll need to gather in order to make one. For this project, you'll need:
In order to make an owl house, you will need the following materials:
– A piece of wood that is at least 18 inches long, 12 inches wide, and 12 inches tall.
– A saw (you can use a hand saw or power saw)
– A drill
– A hammer
– Nails
– Wire mesh
– Owl house plans (you can find these online or in a book)
What Steps Do I Need To Follow?
A 38 by 18 by 12-inch (96.5 x 46 x 30 cm.) wooden box is adequate space for a pair of owls and their young barn owls. The size will vary depending on the species of the owl. It is always good to try and use wood such as cedar, or pine that are not treated with chemicals.
The entrance hole for your owl house should be 15 cm or 6 inches above the base of the box. This may be a square about 6 inches by 7 inches or an ellipse with a horizontal axis of 4.5 inches, and 4 inches of a vertical axis and that would obviously depend on your design.
It's critical that the owl nest box is sturdy. You don't want it to come apart when a family of owls moves in. Appropriate placement of the owl nest box is also crucial.
Take the time to install your owl box securely. Attach it firmly to sturdy support, such as a barn rafter, a tree limb, or any other convenient structure. Consider where you'll want your owl boxes when building them so that you can add whatever attachments are required.
The ideal owl nest box position is near an open field so that the owls may glide straight into it after hunting. To keep the sun out of the box, face the entrance hole towards the north.
We hope that this blog post has inspired you to create an owl house for your own garden. These houses provide a great way to attract owls, as well as give them a place to live and raise their young. Be sure to follow the steps outlined in this post so that you build a sturdy and well-designed house. Thanks for reading! You can read more interesting articles that are written very often by our knowledgable gardeners here.